Norse Paddle Company, LLC » High Quality and Durable Compression Molded Composite Boating Paddles
As of 1/1/2020 Norse Paddle Company is closed until further notice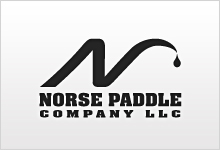 The Norse Guide Stick
A raft guide's essential piece of equipment
The Norse Guide Stick is legendary. Durable, dependable and a part of history in the rafting professional guide business. Made in Spring Mills, PA for years, the molds and machinery to produce these fine paddles is now located in Warsaw, New York.
Let us introduce to you the "Legend" a guide stick that will help you make the moves you need to !
View More »
My Cart
Shopping Cart
To update your cart quantities simply adjust the quantities and click "update." To remove an item change the quantity to "0" and update the cart.
ID
Product
Price
Qty
Total
No Products Added
Checkout Process
1. Shopping Cart
2. Shipping Information
3. Billing Information
4. Confirm & Submit